Cynthia Coulson
2nd Soprano
(photo and bio coming soon)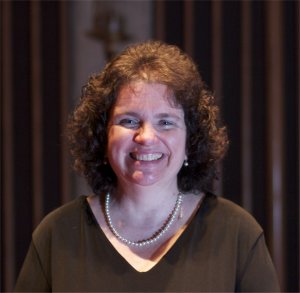 Karen Donathan
2nd Alto
Karen Donathan was born in Effingham, Illinois but grew up in St. Clairsville, Ohio. She has also lived in Nashville, Tennessee and Dalton, Georgia, and most recently Charleston, West Virginia, where she has lived for over 25 years.
Karen is the wife of director David Donathan. They have two adult daughters, Kayla and Emily.
Karen is currently a Computer Science teacher/Student Council Advisor/Quiz Bowl Coach at George Washington High School in Charleston. She is also a past employee of the College Board where she served as the high school chair of the Advanced Placement Computer Science Test Development Committee.
Her hobbies and interests include music, reading, traveling, and spending time with her family. Karen also loves riding roller coasters.  She loves spending as much time as possible at Lakeside, Ohio.
Karen's favorite choral works are The Armed Man, composed by Karl Jenkins and anything by Eric Whitacre and Ola Gjeilo.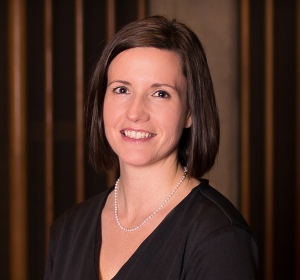 Shirley Drennen
1st Soprano
Shirley Drennen is a native of Toronto, Ohio. She is a graduate of Marshall University, where she studied music performance.
She currently resides in Charleston with her husband, Mike, and two small children, Jim and Claire.
She is employed as a Business Analyst in E-Commerce at MRC Global.
Shirley's hobbies include volunteering, mentoring and serving as an advisory council member for the Children's Home Society of West Virginia. She also enjoys travel, exercise, and spending time with her family.
Her favorite choral works are Leonard Bernstein's, Chichester Psalms and Arvo Part's, Magnificat.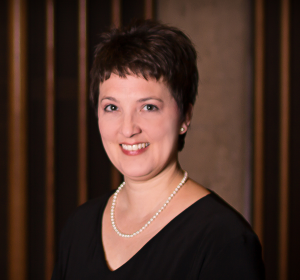 Lynn Dyer
2nd Soprano
Lynn Dyer earned a Bachelor's Degree in Music Education from West Virginia Institute of Technology.
Her hobbies include recycled crafting and lots of singing.
Her favorite choral work is Handel's Messiah, which she begins each Christmas Season singing with the Clendenin Community Chorus. Lynn says she "loves singing the Scriptures!"
Chris Fisher
1st Tenor
(Photo and bio coming soon)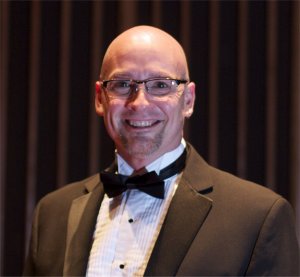 Paul Fleming
Baritone
Paul Fleming is a native of Joplin, MO.  He moved to West Virginia in 1969, and has lived in Charleston since 2006.
He is currently a veterinarian at Good Shepherd Veterinary Hospital in Charleston where he has worked since 2006.  He graduated from the University of Georgia College of Veterinary Medicine in 1999.  He received is BS degree in animal and veterinary sciences from WVU in 1994.
His hobbies include remodeling his house, traveling, going to amusement parks, and working out.  He is also a member of the Kanawha Kordsmen barbershop chorus and Odd Man Out barbershop quartet.
Paul's favorite choral work is Ola Gjeilo's, O Magnum Mysterium.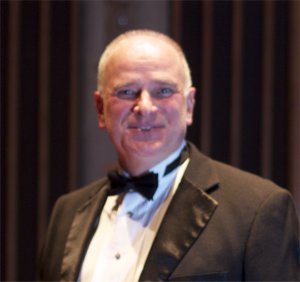 Rich Ford
2nd Tenor
Detailed information coming soon.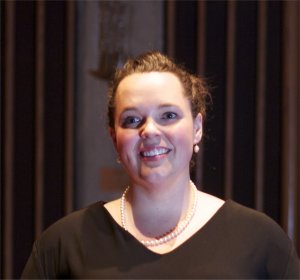 Annie Hancock
2nd Soprano
(Photo and bio coming soon)
Beverly Haskell
1st Alto
(Picture coming soon)
Beverly is a native of South Carolina and has also lived in Florida. She is married to Conrad Haskell (bass), and they currently live in South Charleston, West Virginia. They have three children.
Beverly is a graduate of Winthrop College (now University) with a double major in music education and piano performance. She taught public school music for two years, and private piano lessons for 25+ years.
Beverly enjoys reading, and she and Conrad love to travel, Of course, her main interest is choral singing, She has sung in the Charleston Civic Chorus for 44 years, and also sang with the Larry Parsons Chorale.
Among her favorite choral works are the Brahms Requiem and the Durufle Requiem.
Conrad Haskell
Bass
(Picture coming soon.)
Conrad is originally from Tampa, Florida and currently resides in South Charleston, West Virginia. He is married to Beverly Williams Haskell (alto). They have three children.
Conrad is a chemical engineer, retired from The Dow Chemical Company/Union Carbide.
His hobbies and interests include traveling, recording trips in HD video, editing, and producing HD movies. And of course, Conrad loves singing, past and present! He has participated in church choirs, a cappella chamber choirs, choruses, and chorales. Conrad is also a season subscriber to the West Virginia Symphony Orchestra and Charleston Chamber Music Society.
Among Conrad's favorite choral works are the Requiems of Johannes Brahms an Maurice Durufle, and the Requiem for the Living by Dan Forrest. His favorite masses are by Frank Martin, Francis Poulenc, and Ralph Vaughn Williams. His favorite glorias are by Antonio Vivaldi, Francis Poulenc, and John Rutter. He also enjoys the Vesper (All-Night Vigil) by Sergei Rachmaninoff.
Tim Harper
Bass
Tim Harper was born in Charleston, West Virginia. He has lived there his entire life except for when he was in school or attending fellowship training.
Tim has an active practice of medicine in Gastroenterology and Hepatology.
His hobbies include singing, theater and traveling (especially going on cruises).
His favorite choral work is Poulenc's Gloria.
Marsha Isaacs
1st Alto
(Photo and bio coming soon)
Joe Janisch
1st Tenor
Joseph Janisch is an Associate Professor of Music and the Director of Choral Activities at the university of Charleston. Dr. Janisch received a Doctor of Musical Arts degree from the Ohio State University, a Master of Music degree from Bowling Green State University, and a Bachelor of Music degree from Ashland (Ohio) University.
Joseph and his wife, Julie, both sing in Opus. They met in undergraduate school and have no children. His hobbies include traveling, gardening, and cooking. Joseph is honored to sing with such a find group of musicians.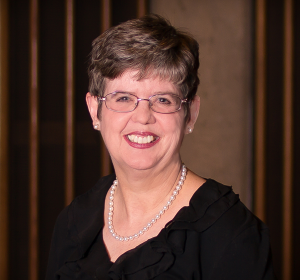 Julie Janisch
Accompanist
Julie Janisch was born in Ohio, where she lived until 1999 when her husband, Joe, accepted a position at the University of Charleston.
She has served as the Director of Worship Arts at St. Andrew United Methodist Church in St. Albans, WV, and is now serving as Director of Music at St. Mark's United Methodist Church in Charleston. She completed a Doctorate in Worship Studies in 2013.
Julie's hobbies include anything to do with fabric and her current obsession is quilting.
Her favorite choral work is, The Peaceable Kingdom, by Randall Thompson.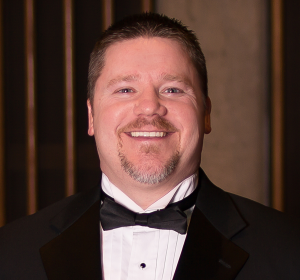 Bobby Jenks
2nd Tenor
Bobby Jenks was born in Richlands, Virginia and raised in McDowell County, West Virginia. He now resides in Charleston with his wife, Emily.He received a BS in Music Education from Concord University and a Masters in Trombone Performance from Marshall University.
Bobby currently teaches band at Elkview Middle School.
His hobbies include travel, attending concerts and movies, playing trombone and singing, and officiating high school wrestling.
His favorite choral work is Faure's Requiem.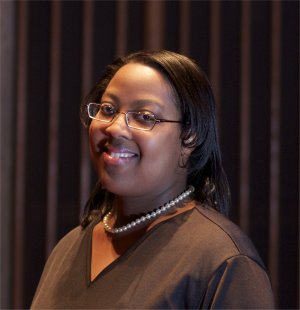 Angela Jones
2nd Alto
Angela Jones was born in Merrillville, Indiana. She has lived in Charleston, West Virginia for 30+ years.
Angela works in Item Processing for Branch Banking and Trust (BB&T).
Her hobbies include playing the flute, singing, reading and spending time with friends and family.
As her mom always said, "her favorite work is whatever she is singing right now!"
Leigh Lynch
2nd Alto
(photo and bio posted soon)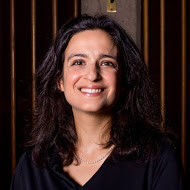 Lindsay Marchio
2nd Soprano
Lindsay Marchio recently returned to her hometown of Charleston after living in Ohio and Massachusetts for several years. She holds English and vocal performance degrees from the College of Wooster (Ohio), interned for The Ohio Light Opera for two years, and worked at Playhouse Square while attending and graduating from the Cleveland-Marshall College of Law. While in Massachusetts, she worked as an attorney and sang in the Chatham Chorale.
Lindsay is the daughter of Opus tenor, Tom Marchio. She enjoys singing, musical theater, running, traveling, reading, and spending time with family and her cat, Agnes Bella.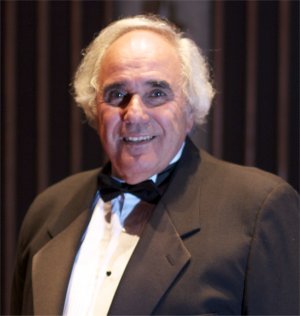 Tom Marchio
2nd Tenor
Tom Marchio was born in Charleston, West Virginia and has spent most of his life there.
Tom and his wife, Sara, have two children. Their daughter, Lindsay, shares his love of theater and appeared with him in Charleston Light Opera Guild shows while in high school. She is now a licensed attorney in West Virginia. Their son, Joey, is also a talented musician and directs the Chatham Chorale on Cape Cod where he lives with his wife and two young boys
He works for the Public Employee's Insurance Agency.
His favorite hobby is participating in community theater.
His favorite choral work is Handel's Messiah.
Jim Merrill
1st Tenor
Jim Merrill was born in Lexington, Kentucky.  He has lived in Charleston for the past 30 years.
Jim is a psychologist for Prestera.
His hobbies include cooking, watching movies, and sleeping with his dog.
His favorite choral works are Malcomb Sargent's arrangement of Silent Night, any Moses Hogan spiritual, and the Mozart Requiem.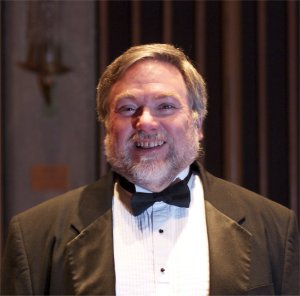 Bob Morris
Baritone
Bob Morris currently lives in the South Charleston area.  He is originally from Calhoun County, WV.
Bob works as the office supervisor of the Motor Carrier Section of the  WV Public Service Commission.
His hobbies include food preparation, reading, and walking.  His other interests include history, and information on Alpha-1 anti-trypsin deficiency.
Bob's favorite chorale works include anything by Bach, and Kenneth Leighton's,  Sequence for All Saints.
 Bob Westmoreland
2nd Bass
(Bio and photo posted soon)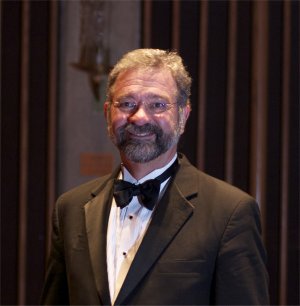 Roger Wolfe
2nd Bass
Roger a native of the Kanawha Valley and, except  for college and law school, has lived here most of his life. He currently resides in Charleston with his wife Gwyn, who also sings with OPUS.
He is a lawyer specializing in labor and employment law with Jackson Kelly PLLC. He also teaches employment law for WVU.
Roger enjoys spending time with family, gardening and other outdoor activities, spending time with his dogs and pursuing animal welfare activities, and doing Crossfit and other fitness activities.
Roger's favorite choral work is the Faure Requiem.